"I dream my painting, and then I paint my dream." ~ Vincent van Gogh
With our expanded Custom Program, we can turn your dream into a papercraft reality! To get started, simply email your idea, along with any digital image references, to custom@wizhead.com.
Let's make your dreams come true!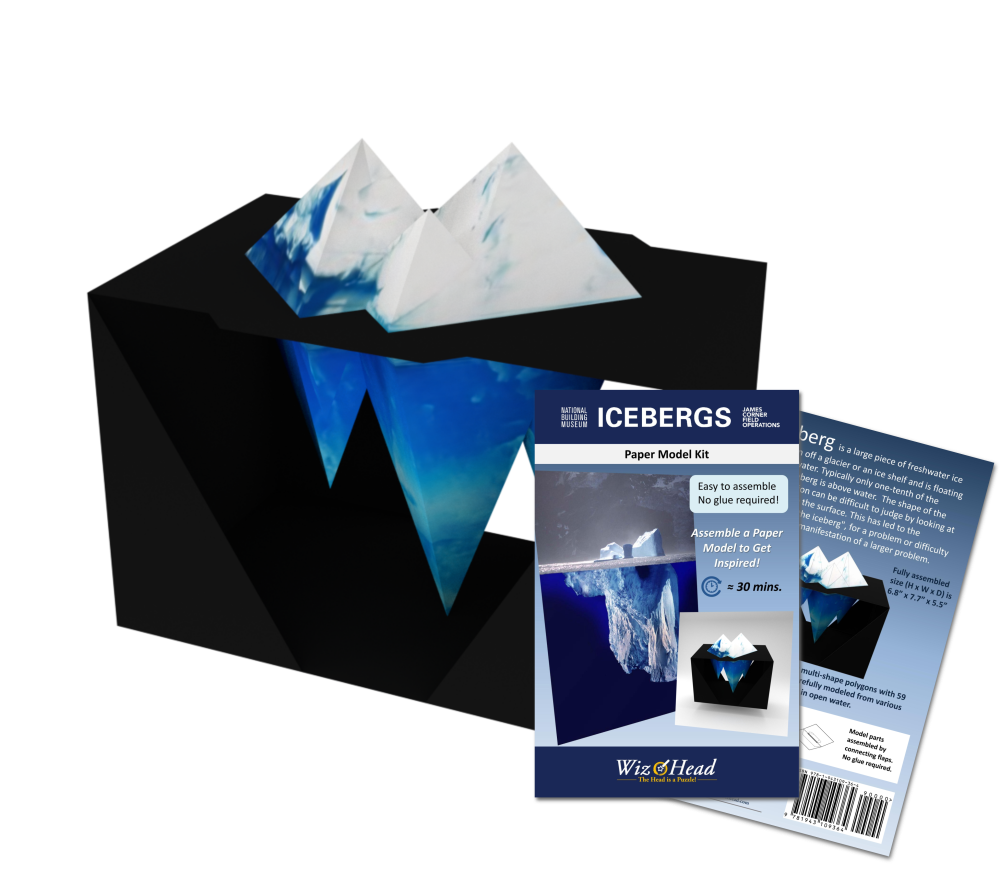 Iceberg: papercraft model created for 2016 National Building Museum's Annual Summer Installation.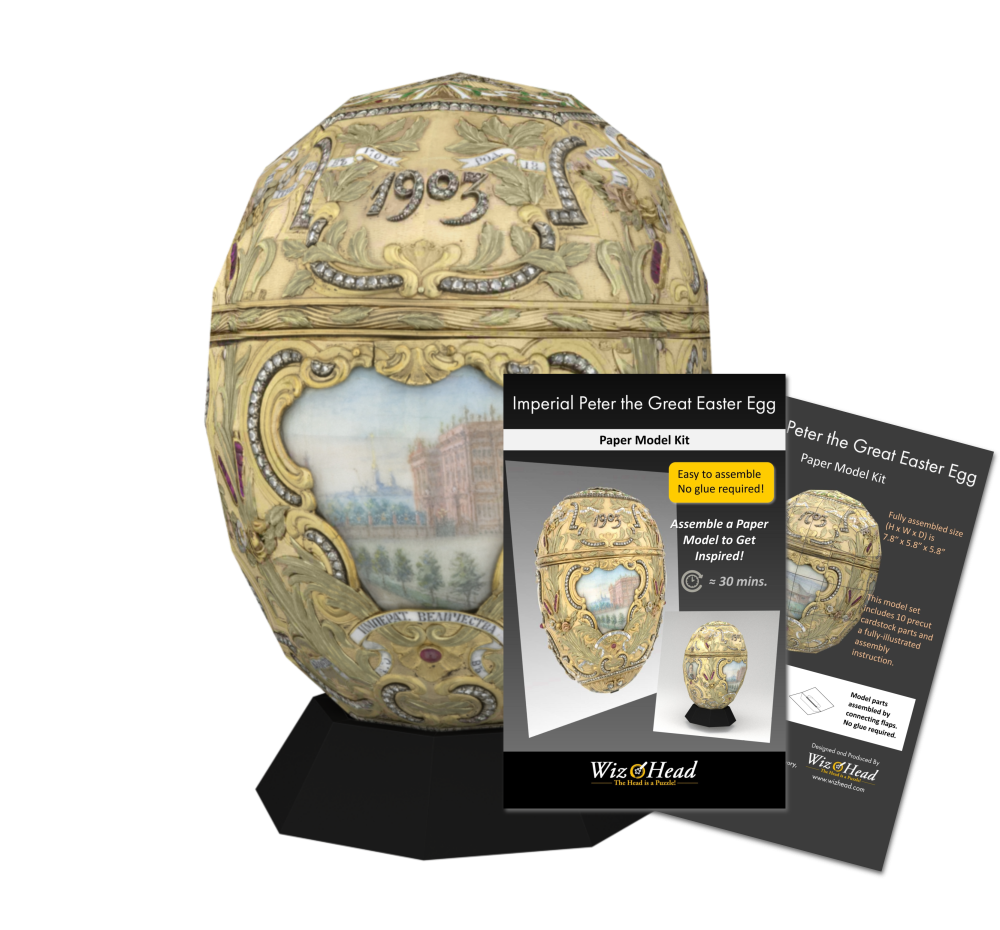 Fabergé Imperial Peter the Great Egg: custom papercraft model currently sold in the Virginia Museum of Fine Arts shop to support their permanent Fabergé collection.
JUST THE FACTS
Minimum Order Quantity: 50 qty
Pocket-Size pricing starts at $5/ each
Full-Size pricing starts at $10/ each
Estimated lead time: 9 weeks (may vary)
Design Fee: $150 (waived on $750+ orders)
Set Up Fee: $50
A digital sample will be provided for approval