When you order a FILLED Wizhead display (see capacity), you will qualify for Membership Benefits which include the display at no charge, a lifetime 5% discount, participation in our Exchange Program and more! Each of our stylish displays are Made in the USA using sustainable Birch wood.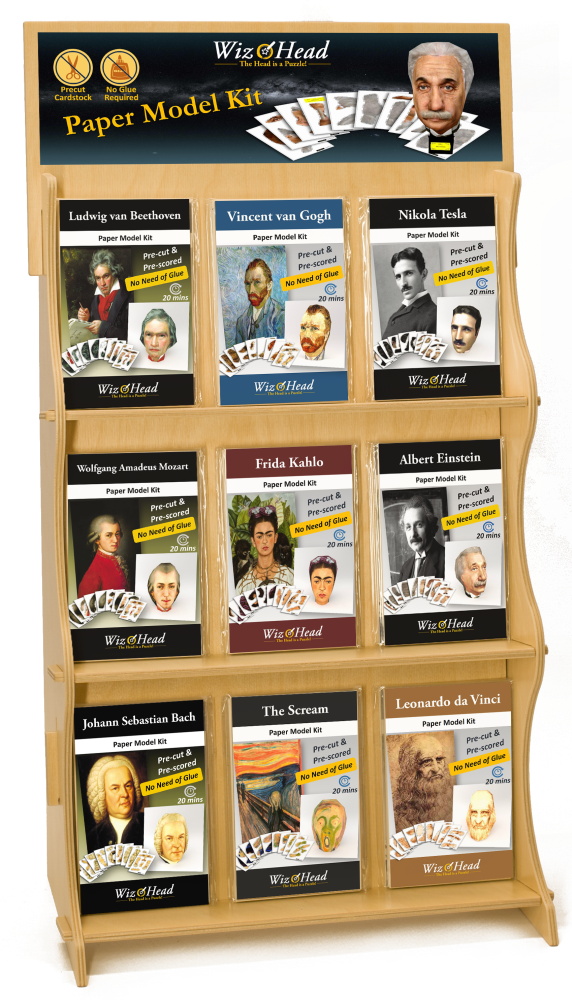 Pocket-Size Countertop (DISP-P-3x3)
This 3-tier display efficiently showcases nine (9) different series of our popular pocket-size models.
(capacity: 72 items)
Size: 24" H x 13.5" W x 8" D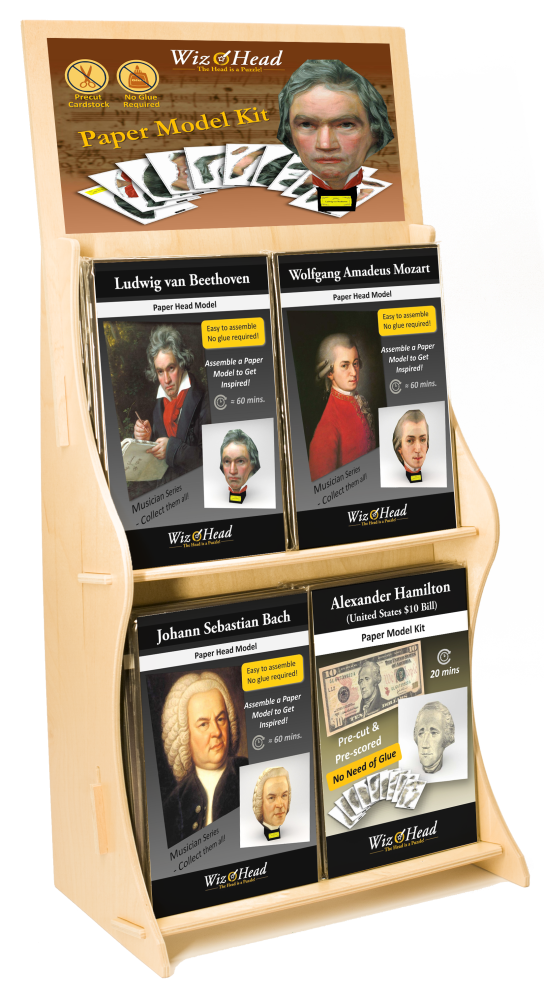 Full-Size Countertop (DISP-F-2x2)
This compact 2-tier display orderly holds four (4) different series of our classic full-size models.
(capacity: 32 items)
Size: 26" H x 13.5" W x 8" D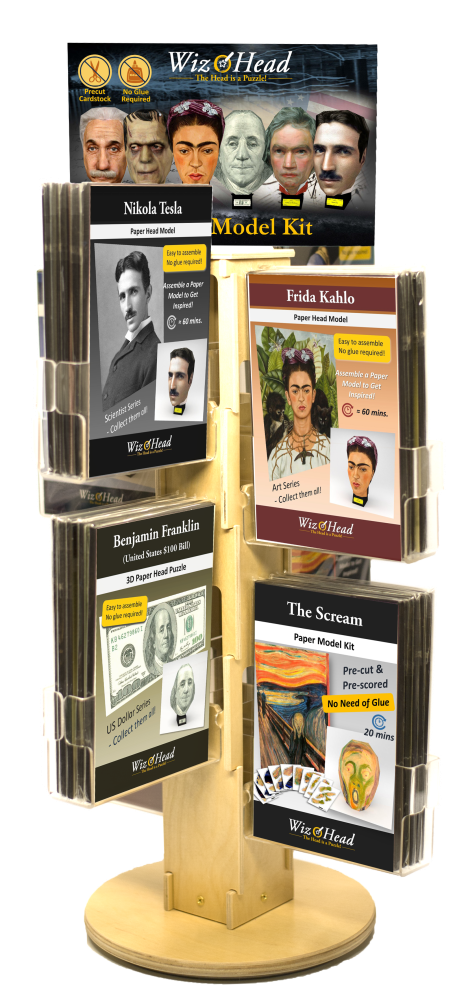 Counter Spinner (DISP-SP-8x2)
This functional spinner displays up to sixteen (16) different series using two-sided, divided acrylic pockets.
(capacity: 64 items)
Size: 29" H x 16" W x 16" D
* Designed to hold full-size models, but can also hold pocket-size version.